Hey, pss! This might interest you.
The elegance of one of the most characteristic streets in the center of Bari: discover the lounges on Via Sparano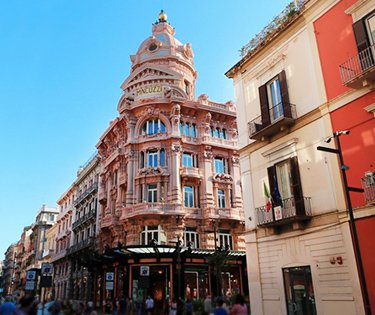 Welcome to the living room of Bari , the most famous central street frequented by shopping lovers.
Via Sparano is the main artery of heart of the city, a pedestrian street more than half a kilometer long that starts from the vicinity of the historic center, Bari Vecchia , and ends at the railway station of the capital, as well as Piazza Aldo Moro .
It is no coincidence that at the beginning of this article we defined Via Sparano as the " living room of Bari" , in fact, after the restyling project completed in 2018 , now this street enjoys an even more elegant appearance thanks to the creation of 7 lounges, each with its own name and related characteristics.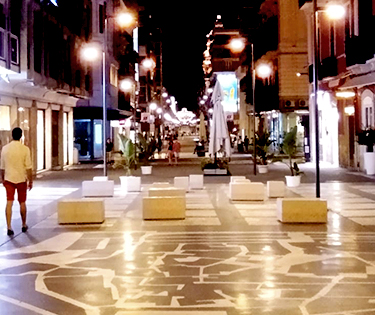 Each block of Via Sparano corresponds to a different lounge, specifically: old door lounge , fashion lounge , cult lounge , liberty lounge , literary lounge , lounge in Piazza Umberto and finally music lounge.
Those listed are the urban-architectural aspects that characterize this central street of Bari (in addition to the Palazzo Mincuzzi , symbol of trade in Via Sparano ), but another aspect undoubtedly worth mentioning is that relating to commercial activities, namely the presence of the numerous shops that every day attract the interest of Bari and tourists ; in fact, during your walk you may come across clothing shops of a certain prestige and international scope, as well as several historical shops that in Via Sparano have also marked an era.

Obviously Via Sparano is not the only street to host commercial activities, but as you will later notice during your experience in Bari , even the parallel streets and their respective crossroads are full of shops, bars and restaurants. In short, the center of Bari is not only one of the 10 things to see absolutely when you are in the Apulian capital, but also one of the attractions that will most impress you.
Where is Via Sparano in Bari?
The best-selling tours to see Bari
Opportunities to fully experience the city! And if you have an unexpected event, the cancellation is FREE .
Other things to see in Bari
Was this post helpful? You like?
Say it with a 1 to 5 heart
Valutazione media 4.5 / 5. Voti ricevuti: 2
Hey, pss! This might interest you.