Car and scooter rental promotion
How many and which are the districts of Bari?
Here are the areas of Bari's monuments and nightlife
Bari is the capital of Puglia , a region in the south of Italy, it is made up of 22 neighborhoods and about 324 thousand inhabitants .
Obviously it is not possible to describe all the districts of Bari , but the goal of the Blog is to certainly help you to know and recognize those with the main attractions of the city.
Turning among the most beautiful and characteristic neighborhoods of Bari you will have the opportunity to look at unusual places, explore habits, trends, but above all to touch the joy and welcome of the people of Bari .
Perchè Bari fondamentalmente è una città "colorata", ricca di sfumature, profumi, usanze e per l'appunto ricca anche di diversi quartieri, tutti da esplorare e da vivere fino in fondo.
Ecco dunque una lista dei quartieri che sicuramente visiterai durante la tua esperienza a Bari. Scopri le relative attrazioni della città e prendi appunti 😉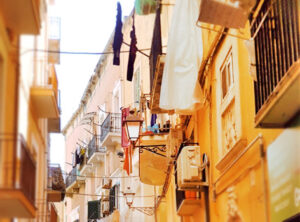 Il quartiere San Nicola è il quartiere più antico di Bari e corrisponde appunto alla famosa Bari Vecchia, luogo che conserva la gran parte dei monumenti storici e simbolici di Bari; su tutti ricordiamo la Basilica di San Nicola ed il Castello Normanno-Svevo. Si trova nella penisola della città, esattamente a due passi dal Porto di Bari ed è costeggiata dalla famosa Muraglia.
What to see and do in the neighborhood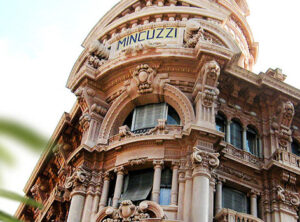 Il quartiere Murat è fondamentalmente un altro quartiere storico di Bari in quanto si tratta della prima zona costruita immediatamente dopo quella medievale, esattamente in prossimità del borgo antico. Infatti il primo edificio costruito al di fuori delle mura di Bari Vecchia risale agli inizi dell'800. Il Teatro Petruzzelli, il Teatro Margherita, Via Sparano ecc.. sono alcune delle cose da poter visitare.
What to see and do in the neighborhood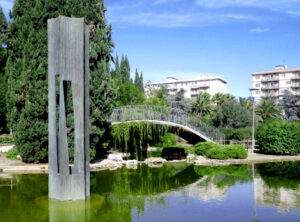 Il quartiere Carrassi,tra i più frequentati della città grazie alle numerose attività commerciali presenti nella zona, si trova alle porte del centro di Bari ed è ben servito dai trasporti pubblici (come gran parte dei quartieri della città). Il quartiere è attraversato da alcune delle principali arterie stradali e tra una strada e l'altra anche qui ci sono attrazioni da visitare come la Chiesa Ortodossa Russa e il Parco 2 Giugno.
What to see and do in Carrassi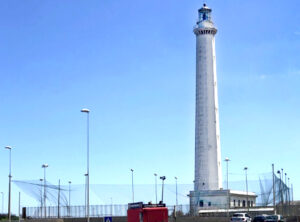 Il quartiere Marconi, detto anche San Cataldo, è caratterizzato da una penisola realizzata ad hoc per supportare le attività del porto. Di fatto in questo quartiere sorge il Faro di Bari, tra i più famosi fari d'Italia con un altezza di circa 66 metri; questo luogo è molto suggestivo non solo per la presenza dello storico faro (attivo dal 1869), ma soprattutto per essere una vera e propria finestra sul mare e sull'ingresso delle imponenti navi al porto di Bari.
What to see and do in the neighborhood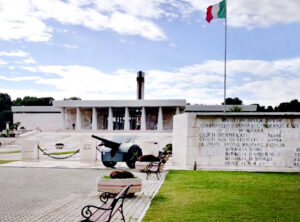 Il quartiere Japigiasorge negli anni'40 ed è un quartiere con un'alta densità residenziale. Ospitando alcune delle arterie principali che facilitano i collegamenti con il centro di Bari ed il suo lungomare, Japigia è ovviamente tra le zone più movimentate della città. Nonostante la sua posizione, più decentrata rispetto ad altri quartieri, anche qui c'è un luogo da vedere assolutamente: si tratta del Sacrario dei Caduti d'oltremare.
What could you see in the area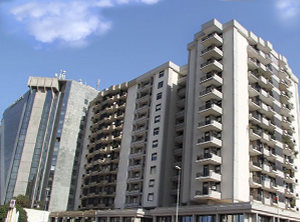 Il quartiere Poggiofrancoè tra i più moderni della città in quanto il suo sviluppo è avvenuto in concomitanza con lo sviluppo della zona periferica di Bari. Infatti il quartiere è rinomato per i suoi edifici moderni (sia abitazioni che uffici) e per le attività commerciali. Grazie ai numerosi locali presenti in zona quali ristoranti, bar, pub, e pizzerie Poggiofranco vanta anche di vita notturna non indifferente.
What to do in Poggiofranco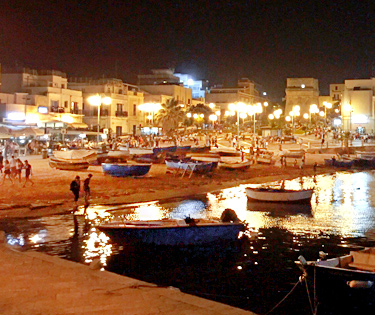 Torre a Mare è una graziosa zona di Bari che ormai rientra tra i quartieri della città.
Presa d'assalto dai giovani, soprattutto nei periodi caldi, questa zona è molto indicata per chiunque abbia voglia di intrattenersi davanti ad un grazioso porticciolo in compagnia di un drink o di un caffe. Per le famiglie invece c'è una bella piazza costruita intorno ad una torre del cinquecento, simbolo del quartiere Torre a Mare. Dista 10 minuti percorrendo la tangenziale di Bari verso Sud.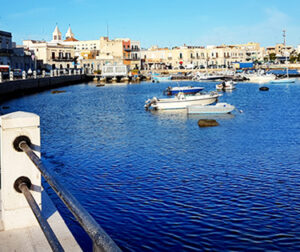 Santo Spirito is another district in the northern area of ​​ Bari to have not only a pretty port but also its own waterfront very popular, not only by Bari but also by tourists. A bit like Torre a Mare also Santo Spirito enjoys clubs and a fashionable atmosphere thanks to the numerous commercial activities present right on the coast , allowing anyone to enjoy the scent of the sea perhaps in front of a typical Apulian dish .
Some suggestions from the blog
Was this post helpful? You like?
Say it with a 1 to 5 heart
Valutazione media 3.9 / 5. Voti ricevuti: 7
Car and scooter rental promotion