Arrivare dall'aeroporto di Bari
Hey! Take advantage of the Booking offers to stay in Bari!
L'aeroporto di Bari-Palese e i voli diretti internazionali delle compagnie aeree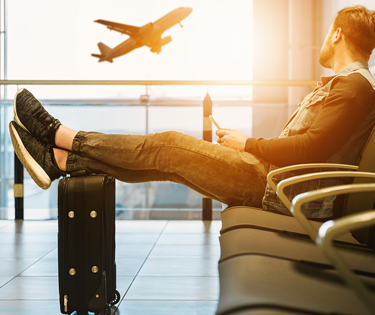 Bari vanta di un grande aeroporto, si tratta dell'Aeroporto internazionale Karol Wojtyła, un aeroporto che, grazie alle sue piste ed alla sua posizione strategica, consente ogni anno a milioni di turisti e viaggiatori di poter raggiungere Bari and the Puglia anche con poche ore di volo.

Tanti i voli diretti verso Bari, soprattutto dall'Europa centrale, così come tante sono anche le compagnie aeree.
Alcune compagnie aeree con voli per Bari
Ecco una lista di alcune compagnie aeree che consentono di prenotare un volo diretto – o con scalo – verso il capoluogo della Puglia:
Alitalia, AirFrance, EasyJet, Volotea, Transavia, WizzAir, Vueling, Turkish, Airlines, RyanAir.
Cerca un volo per Bari al miglior prezzo!
Trova un volo economico per Bari attraverso uno dei motori di ricerca più famosi del mondo. Scopri ora le tariffe migliori e blocca subito il tuo volo verso la il capoluogo della Puglia.
Prenotare auto a noleggio a Bari.
Scopri la tariffa migliore!
Arrived at Bari, si potrebbe aver bisogno di noleggiare un auto.
Non farti cogliere impreparato! Attraverso il modulo di DiscoverCars potrai scoprire con largo anticipo le tariffe più convenienti per il noleggio di un'auto direttamente dall'aeroporto di Bari.
Il sistema farà una comparazione dei prezzi tra più di 500 fornitori di auto a noleggio, tra i quali Avis, Europcar ed Hertz.
Useful information and advice
Dove si trova l'aeroporto di Bari?
Was this post helpful? You like?
Say it with a 1 to 5 heart
Average rating / 5. Votes received:
This post has not yet received a score! You can be the first