Hey, pss! This might interest you.
Between engineering and art: discover the offices of the Apulian Aqueduct, visit the suggestive Palazzo dell'Acqua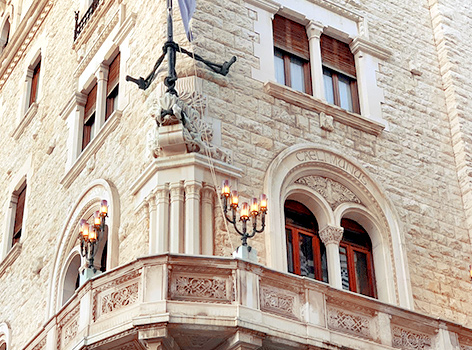 You should know that Puglia enjoys one of the most impressive works in Italy whose offices are located in the city of Bari .
Si tratta dell'Acquedotto Pugliese, un'opera inaugurata nel 1915 che consente a tutti i pugliesi (grazie ai suoi circa 26mila km di condotte idriche) di usufruire dell'acqua corrente per poi costruire, intorno agli anni'20, la sede dell'acquedotto – appunto Palazzo dell'Acqua – e di ubicarla proprio a Bari nel cuore del quartiere Murat, ovvero nel pieno centro di Bari.

La particolarità di questo edificio risiede proprio nella sua natura poichè nato come un vero e proprio monumento all'acqua grazie a tutti quegli elementi, esterni ed interni all'edificio, che enfatizzano un bene prezioso quanto fondamentale per l'uomo e la sua terra.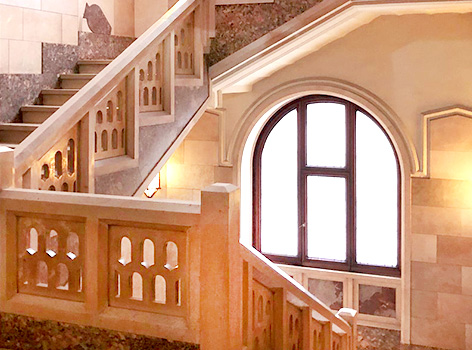 Dipinti, sculture, elementi decorativi, capitelli, vetrate, marmi… tutto ciò che si trova all'interno di questo edificio parla di acqua, di Bari, della Puglia e delle sue meraviglie architettoniche, in un conglomerato di arte e storia il cui intreccio regala un autentico monumento storico e attrattivo oltre che suggestivo.

Tutta la bellezza e l'autenticità del Palazzo dell'Acqua è da attribuire all'impronta di Duilio Cambellotti, un'artista romano che attraverso il suo ingegno è riuscito a trasformare gli ambienti di un palazzo in un gioiello capace di trasferire ai fruitori l'importanza e i benefici prodotti dall'Acquedotto Pugliese
Per gli amanti della storia e dell'arte il Palazzo dell'Acqua è indubbiamente uno dei luoghi ai quali non si potrà rinunciare, del resto questa struttura si trova esattamente alle spalle del famoso Teatro Petruzzelli.

Ti piacerebbe visitare questo patrimonio della Puglia?
Allora visita questo link per prenotare la visita guidata al Palazzo dell'Acqua.



Dove si trova il Palazzo dell'Acqua?
The best-selling tours to see Bari
Opportunities to fully experience the city! And if you have an unexpected event, the cancellation is FREE .
Other things to see in Bari
Was this post helpful? You like?
Say it with a 1 to 5 heart
Valutazione media 5 / 5. Voti ricevuti: 1
Hey, pss! This might interest you.