One of the highest and most famous lighthouses in Italy is that of Bari: the San Cataldo lighthouse dominates the coast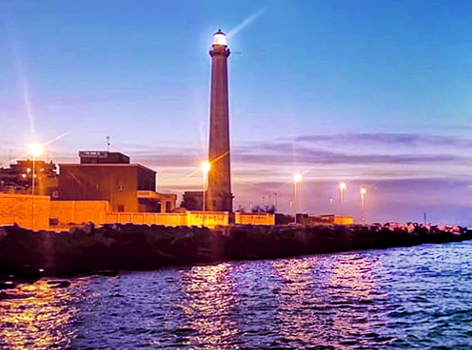 The Lighthouse of San Cataldo is undoubtedly one of the most historic and long-lived structures of the city of Bari .
Built in 1869 the lighthouse is still in full operation today, and with its approximately 66 meters high and 380 steps (among the highest in Italy) it continues to be still a reference point for ships and fishing boats passing through the port of the city .
The building is located in the northernmost area of ​​ Bari , precisely in the exhibition center , and is characterized by its octagonal shape; obviously like all lighthouses, the one of San Cataldo also had its famous guardian with the related tasks to perform, but with the passing of the years and above all with the development of new technologies all the operations necessary for its operation now they are controlled electronically by the harbor master .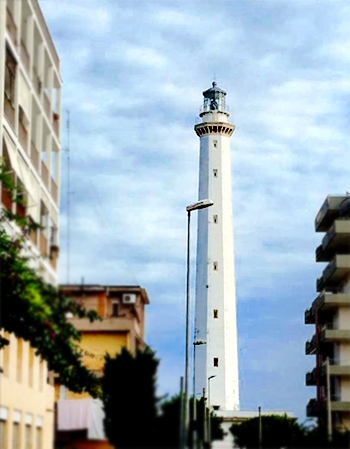 For the moment the Faro di San Cataldo cannot be visited, even if it was opened to the public on the occasion of its 150 years of history ; however it can be admired walking along the promenade and whether it is day or evening it doesn't matter, the lighthouse always has its charm, but if you have the opportunity to pass it in the evening you can observe its powerful beam of light visible even at several km from the area . An idea could also be to enjoy the view perhaps in the company of a fried panzerotto or an ice cream (nearby you will find several bars and pizzerias right next to the sea). What better time to reconcile the panorama offered by Bari with the typical flavors of Puglia ?

Where is the San Cataldo Lighthouse located?
Useful information and advice
Per raggiungere il faro San Cataldo dalla stazione ferroviaria di Bari hai diverse opzioni:
Prendere un taxi (si trovano all'ingresso della stazione)


Noleggiare un auto

e raggiungere autonomamente la zona del faro San Cataldo
Prendere un autobus di linea AMTAB (il servizio urbano della città); puoi scegliere tra la linea 22 o 27.

The best-selling tours to see Bari
Opportunities to fully experience the city! And if you have an unexpected event, the cancellation is FREE .
Other things to see in Bari
Was this post helpful? You like?
Say it with a 1 to 5 heart
Valutazione media 3 / 5. Voti ricevuti: 2